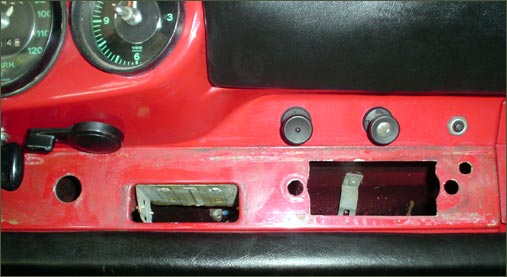 So, for fathers day I wanted to do something with my 912. I got a great gift from my wife which I spent a good time reading, but I wanted to get my hands dirty. I got it in my head that I was going to remove the broken tape player and the amp (obviously aftermarket). While I was getting the tapedeck out, I figured I'd also take the aftermarket wooden dash trim off as well.

Here's what my dash looks like with the old trim off.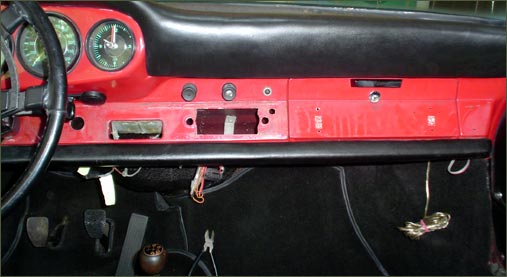 | | | |
| --- | --- | --- |
| | Just a wider view of the process. | |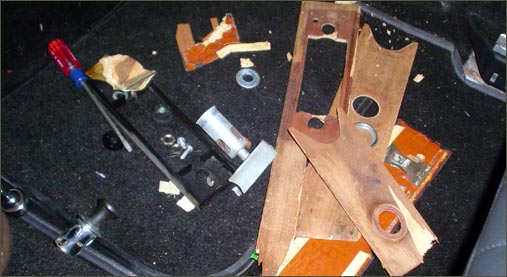 | | | |
| --- | --- | --- |
| | Nothing a good screwdriver, little wiggling and a sore back can't take care of. I also figured it a good time to remove the broken cigarette lighter and element to replace that too. Thanks to Dave for the suggestion on getting my Brushed Aluminum Dash Kit and new lighter setup. | |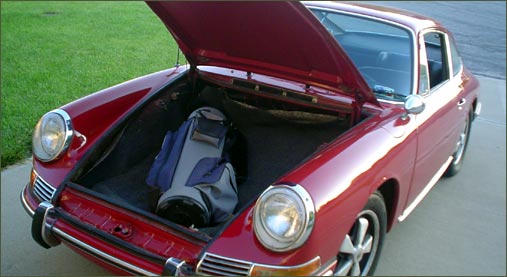 I thought Bill would get a kick out of this since he was kind enough to bring me an extra set of clubs to work on my game.

As any good Porsche owner knows, the only real thing you need to pack on any trip is your set of clubs. It fits like a glove.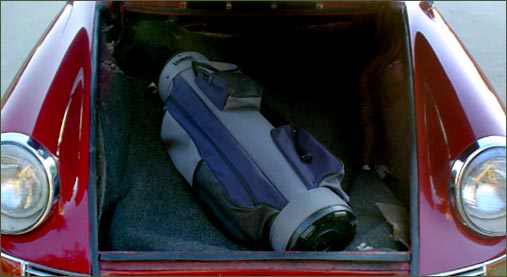 | | | |
| --- | --- | --- |
| | Just a nice detail of the room one has to work with in a 1966 912. Also a good look as to the work that will need to go in replacing all the carpet in the trunk area. Hopefully this summer i'll be able to take care of that and the back seats. | |