Where in the world is my "old" Porsche 912?
September 26th, 2007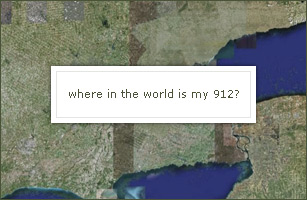 By no means am I sorry I sold my 1966 Porsche 912, because at the time it was the right thing to do, but some serious sellers remorse has set in over the years. I was in contact with the individual I sold the vehicle to, but was aware that he had to sell it. I did not contact that person for fear of sounding like a nut (insert snide comment here). So I pretty much had no idea what had happen to her, until I received this very nice email:
"Hello,

I just bought a 1966 912 that looks remarkably similar to the one on your site. The interior, engine setup, trunk, wheels etc. are identical. The flaws even appear to be identical.

Is it possible I have your old car?"
Needless to say I was pleased to find out the VIN's matched and I was now in contact with her new owner. Like any Porsche dork, I requested information regarding the condition of the vehicle (the individual I sold her to was going to use her as a daily driver). This is what I got:
"Unfortunately it appears that the owners after you have not been quite as kind. The car is still in very nice shape and seems to be running well but it seems like it has been neglected recently. I've never seen such dirty oil and tranny fluid. Little bits and pieces loose or out of place. Door handles stripped, passenger visor taped to the headliner, trunk mesh broken and falling off etc.

I've only had it for a few days but am making progress. Nice work on the seats by the way. They look great. Transmission shifts nice too. I'm sure all those bushings and the short shifter made quite a difference. I think someone may have put a different shifter on it (It's chrome, with a chrome knob)..."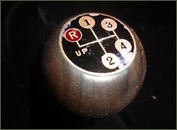 A CHROME KNOB?? Good God, who would remove the wooden 4 shifter knob I had with a CHROME one? Anyway, it's not mine any longer so I can't get too worked up about it.
So that's what I've got. I can tell you she is in Canada. I can tell you she is being treated like the classic she truly is by the new owner. He is doing a lot of work on her, and I am looking forward to continued updates. I have also requested he send along some images for me to post here about her progress and what-not. Check back for additional information as it comes in.
Lastly, I've let him know (pretty much after every email communication) that if he EVER has to/wants to release her I would love the first call (especially since my son has yet to forgive me for selling her in the first place).